About Me
Ashani Mfuko is a Professional Dancer/Dance Instructor, Radio & TV Host/Executive Producer, a Business & Lifestyle Coach, and the CEO/President of Kiner Enterprises Inc., a dance marketing, branding, and media company. She is the host of very popular, "The Kiner Hour – Let's Talk Dance with Ashani Mfuko" radio show on Mission 101 Broadcasting, and The "Inside New York City Dance" television show on MNN. Ashani received her Bachelor of Arts degree in Dance and in Hispanic Studies, from Connecticut College. She is also the author and creator of the, "Finance Your Dance: How To Turn Your Passion Into Profit" e-book and workshop. She has made appearances on Good Morning America, The Tyra Banks Show, The Nate Berkus Show, Showtime at the Apollo, NY1 News, The Bill Cunningham Show, in films, music videos, and live performances at venues including; Lincoln Center, Madison Square Garden, The Ailey Citigroup Theater, and The Joyce — Soho. Ashani has taught at The Ailey Extension, The Joffrey Ballet School, Steps on Broadway, Ballet Hispanico, and many other prominent dance schools. Ashani's dance blog has won the "Top Dance Business Blog" of the year award, two years in a row (2010, and 2011). Her dance articles and tips have been featured on dancebloggers.com, danceadvantage.net, the 4dancers.org blog, the helloiamadancer.com blog, the Grosh Backdrops and Backdrops Beautiful blogs, as well as Red Rover Style.com. She is a leader in the field of social media marketing, branding, and media for the dance biz, and is very well-known and respected as an innovator, and key player in the New York City dance community.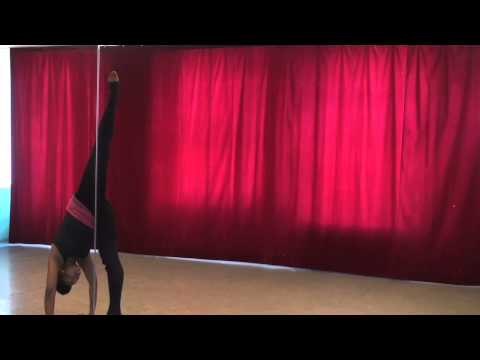 "I am here to inspire, encourage, and motivate others to discover their unique purpose and greatness, while sharing the love of Jesus Christ." ~ Ashani Mfuko
What people are saying…
"Out of all you do for everyone I wanted to stop and say a word or two to YOU. I want to thank you for your heart of service toward people. Your transparency, wisdom and how you share w/so many FREELY. You are an awesome woman with so many personal and professional hats. So today I take a moment and celebrate YOU! I am excited to see your "Next"! We haven't a clue what God is going to do…;-)" ~ LaShanna Leonard
"You are absolutely correct about Ashani! She's the BEST! I Thank God for her spirit, & her inspiration to help & Bless others. There are still AMAZING people in the World…I'm so happy I had the opportunity to have her in my Life!!" ~ Germaine Goodson
"Feeling deflated: think I need a date w/ my Finance Your Dance: How To Turn Your Passion Into Profit textbook for inspiration." ~ Sarah Jean Kaye
"I have no doubt that it's your open, genuine, giving personality that allows you to be so successful at social media marketing. People who are, find it easy and natural. People who are scared to come out from behind a logo and broadcast marketing, will find it very difficult, I think. Kudos to you for helping dance studio owners to achieve the success that you have." ~ Jenise Fryatt

I would sum myself up in a few words. Positive, Passionate, Driven, Motivated, Determined, Tenacious, and Unstoppable. Okay, that was more than a few words! I am a native New Yorker, and I love my city! Although, I spent a large portion of my childhood growing up in New Jersey. I am also a Newlywed, and am enjoying married life with my hubby (also an entrepreneur and creative artist), here in the city.

I am an eternally positive person, and I am here to give, and to be a blessing to others, while helping you pursue your passion, and create the life you've always wanted! I've been through many ups and downs in my life as a woman, professional dancer, dance instructor, and entrepreneur (I actually like to call myself a "Dancerpreneur"), but one thing remains the same. No matter how many times I get knocked down, I get back up. This is very much due to my faith in God.